Plants - Extruder
The OS V 2020 extruder, patented and unique in the world
The  patented OS V 2020 extruder is the simplest, most flexible and efficient solution for  agglomeration and volume reduction of plastics for the production of briquettes and pellets.
Its high flexibility allows the processing of different materials.
(see all plastic recycling plants)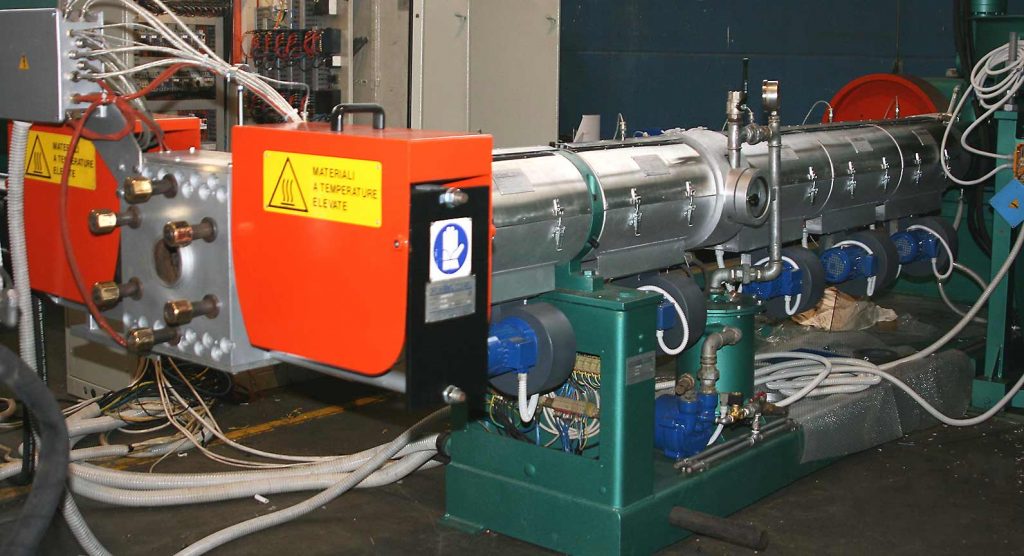 Waste usually have different size, water content, density and composition, but with OS V 2020 extruder model we are able to handle them in the best way.
The control system, based on PLC logic, continuously monitors the most important parameters such as current and temperature on the machine output plate  and automatically organizes the working process.
The main motor is oversized to maintain production speed even with "difficult" material to process.
Average consumption is 60% of installed capacity. the control system is based to a PLC that continuously monitor various parameters such as power consumption and temperature of the extruded material, in addition it adjusts the machine operations.
Do you want more information? Contact us!